Benefits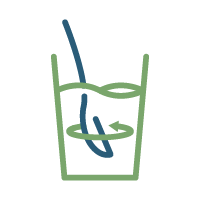 Easily Mixed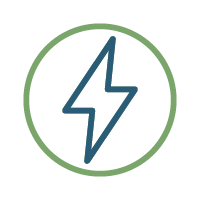 Energy Boost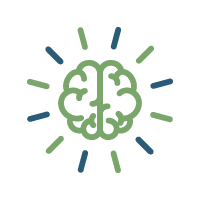 No Sugar Crash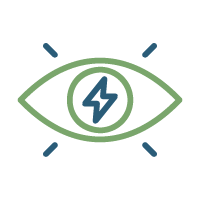 Sharpens Focus
Description
How to Use: Mix one packet with 12-24oz of water. Use anytime you need a boost of energy.
CBD for energy, focus, and recovery all in one drink. Simply mix with water and you're ready to go.

Crafted in America, our energizing CBD powder drink blend contains vitamins, amino acids, caffeine, and other natural ingredients designed to help hydrate and replenish your body.

Like all of our products, this CBD drink for energy and focus is verified with independent lab tests for quality, purity, and potency.
Frequently Asked Questions
What is the 60-day money-back guarantee?
You can request a refund up to 60-days after you've received your order, but we recommend you try our CBD powder drink for at least 30 days.
What is a pharmacist-approved CBD for energy and focus drink?
Our co-founder, a Doctor of Pharmacy with over 25 years of experience hand selects our ingredients and oversees the product formulations.
When does your order securely ship?
Your order will be processed and securely shipped with either USPS, UPS, or FEDEX in 1-2 business days to addresses in the contiguous United States.
Ingredients
Vitamin A (as Beta-Carotene), Vitamin C (as Ascorbic Acid), Vitamin D (as Cholecalciferol), Vitamin E (as D-Alpha Tocopheryl Acetate), Vitamin K (as Phytonadione), Thiamine (as Thiamine HCL), Vitamin B2 (as Riboflavin), Niacin (as Niacinamide), Vitamin B6 (as Pyridoxine HCL), Vitamin B12 (as Methylcobalamin), Pantothenic Acid (as Calcium-D-Pantothenate), Phosphorus (as Amino Acid Chelate), Chromium (as Amino Acid Chelate), Potassium (as Potassium Chloride), BCAA Blend, Green Grown Vegan Glucosamine, N-Acetyl-L-Glutamine, L-ArginineL-Pyroglutamate, Tyrosine, Taurine, L-Theanine, Bromelain, Aloe Vera Leaf Powder, Acetyl-LCarnitine, Beta-Alanine, Asian Ginseng Root Powder, Maca Root Powder, Caffeine, Water Soluble Hemp Powder (Hemp Oil, Dextrin, Acacia Gum, Lecithin, Vitamin E), Glycine, Yohimbe Bark Extract, BCAA Blend (Leucine, Isoleucine, Valine) 120mg, Citric Acid, Malic Acid, Red Beet Root Powder, Natural and Artificial Flavors, Sucralose, Acesulfame Potassium and Stevia.